"To promote quality education to produce sensible and accountable Youth."
To equip the rural students of nation with power of knowledge to face the future challenges to make them responsible citizen of India.

To provide an opportunity of high-tech education with economic and social relevance of the region.

To generate quality manpower to be absorbed in social, political and economic development of the world.

To develop innovative teaching, learning and research to update and upgrade the students with time.

To foster global competencies for excellence.
To introduce job oriented/ career oriented / applied subjects from time to time

To plan and evaluate teaching - learning process at micro level.

To make effective teaching process using different teaching technologies.

To organise and conduct Seminars/Workshops/ projects on education and regional needs.

To establish and run various forums oriented towards socially relevant issues.

To provide efficient mechanism for self appraisal and performance appraisal to teachers.

To use modern tools and techniques to provide easy access to students and staff.

To organise science exhibitions and science festivals/ fairs.

To organise lectures of eminent personalities from different disciplines.

To organise academic visits to various institutions.

To encourage students to participate in science quiz, debates, eloquence and other competitions.

To organise various extension activities in addition to N.S.S. for the cultivation of values like national integration, patriotism, equality, humanism, secularism, scientific temper, democracy, socialism and peace.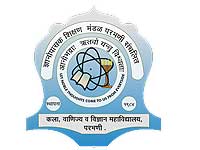 INSTITUE EMBLEM

Lamp stands for the flame of knowledge to drive
away the darkness of ignorance. The atom
symbolizes the growth and spread of Science and Technology.
The open book is to remind us the age old wisdom and scholarship
of the saints and teachers based on high morals.